DESTINATION: TANZANIA | PLACE TO VISIT: MT.KILIMANJARO
Mount Kilimanjaro is one of the Seven Natural Wonders of Africa and is affectionately known as the rooftop of Africa. There are multiple summits on the mountain with Uhuru Peak serving as the highest point.  The mountain earned its wonder status from being the tallest mountain in Africa and the tallest free-standing mountain in the world.
The summit of Mount Kilimanjaro occurs at 19,341 feet (5,895 m), which is known as Uhuru Peak and part of the Mawenzi volcanic cone.  There are two other volcanic cones known as Mawenzi at 16,893 feet (5,149 m) and Shira at 13,140 feet (4,005 m).  Kibo is dormant and has the possibility of a future eruption, however, Mawenzi and Shira are both extinct.  Kibo is also the larger of the three volcanic cones stretching across 15 miles (24 km).
The climb up Mount Kilimanjaro is an amazing experience even if you are one of the climbers who does not reach the summit because of altitude sickness or possible exhaustion.  Amazing views of the surrounding plains await travelers along the way up the mountain.
A trek up to the summit allows a traveler to experience almost every type of ecological system in one single adventure.  Ecosystems include cultivated land, rainforest, heath, moorland, alpine desert, and an arctic summit.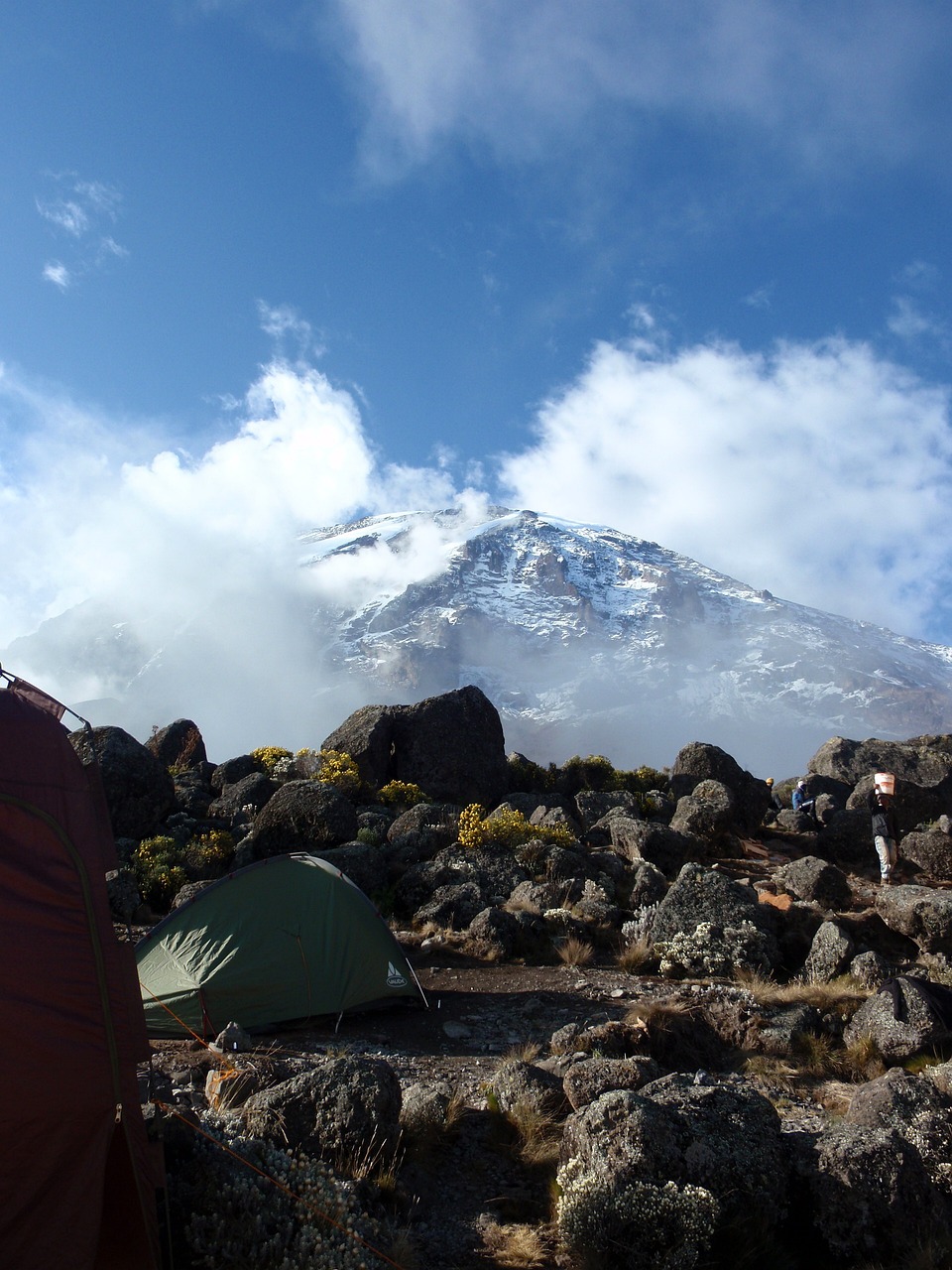 Kilimanjaro National Park Trails
When it comes to talking about trails, really you are talking about routes up the mountain.  There are seven different routes that provide opportunities for the ascent to the summit.
WE ARE THRILLED TO HELP YOU PLAN YOUR
We'd be delighted to help you with any questions you have about properties & safaris. Please feel free to contact us so that we can help you create your perfect safari holiday.